Version 5.3 has some exciting updates for puzzle creators!
More helpful puzzle checker
The puzzle solvability checker is now more helpful than ever: you can reveal the exact tiles that are unsolvable. This is useful when your puzzle is just about complete, but you need to make a few last tweaks to make it solvable (can be completed without guessing).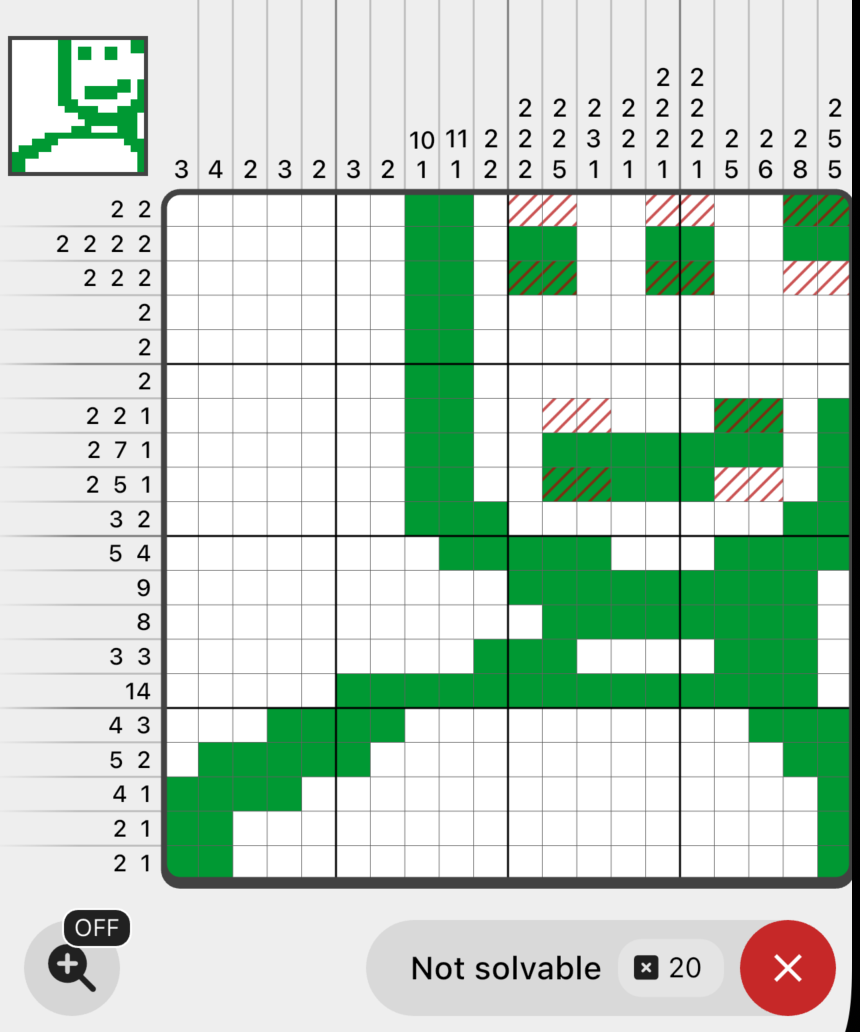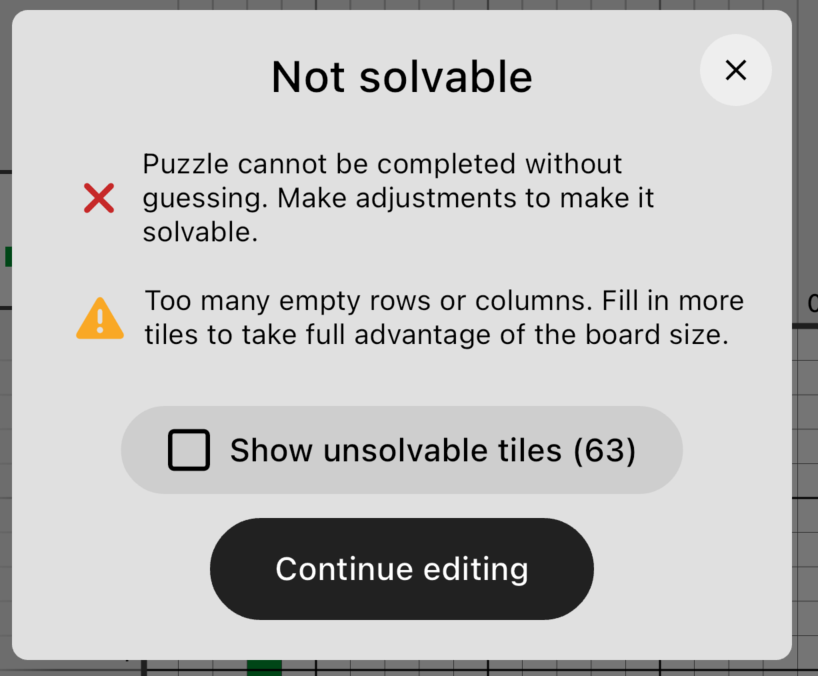 Suggestions are now included with useful tips on how to make your puzzles even better. For solvable puzzles, you can also see how many passes the checker took to solve it (i.e. how difficult it may be).
Share puzzle by link
With past versions of Pixelogic, it could be challenging to share the puzzles you created with others unless you pass around your device or upload your puzzle to be shared with the wider Pixelogic community. Now, when you upload your puzzle, you will be provided with a public link that you can share with your friends right away! Your friends can play by tapping the link, even if they don't have the Pixelogic app.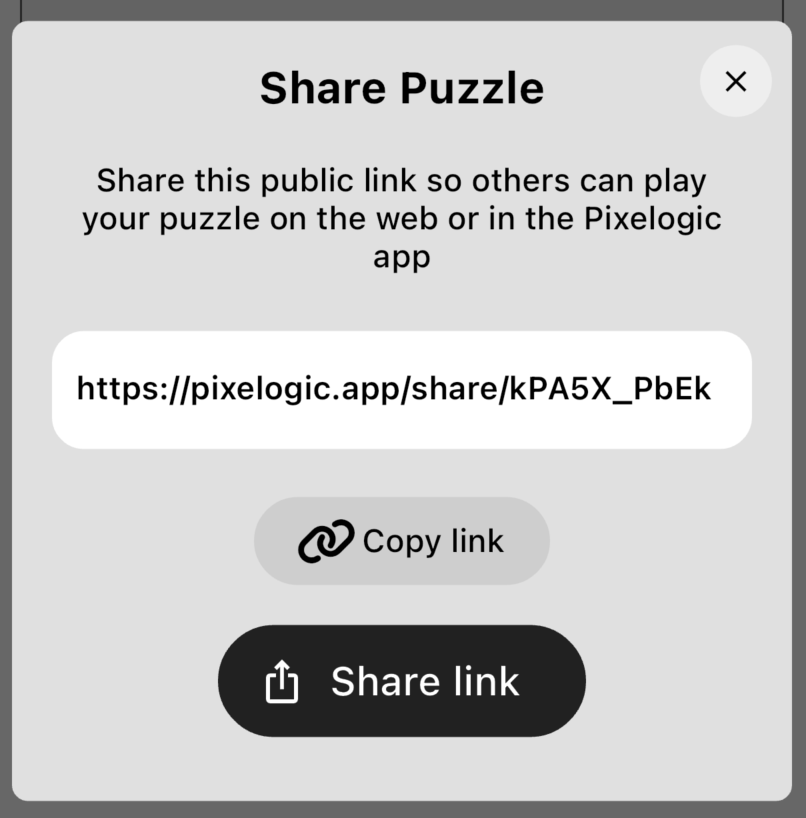 The puzzle creator is the heart of Pixelogic -- I use it myself to create Pixelogic puzzles. I'm excited to see more players have fun creating their own puzzles!
- Joel
Note: Terms and Conditions have been updated to reflect the additional sharing options.