New color themes!
Sick of green? Pixelogic+ subscribers can now customize their tile theme. Choose from 'Green', 'Blue', 'Pink', or 'Purple' in the Theme section of Pixelogic settings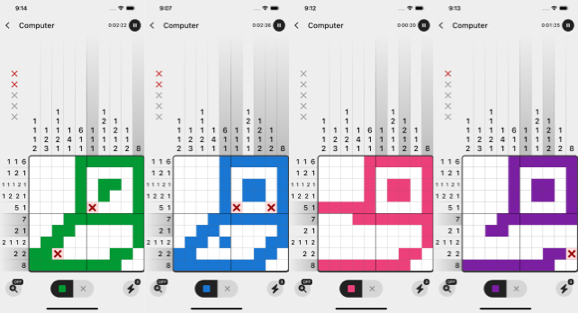 Please leave a review
Pixelogic is created and maintained by a one-person team, so App Store reviews are especially important to reaching more players. Please consider writing a review, and as always, feel free to reach out to me for any feedback.