A fun game for your brain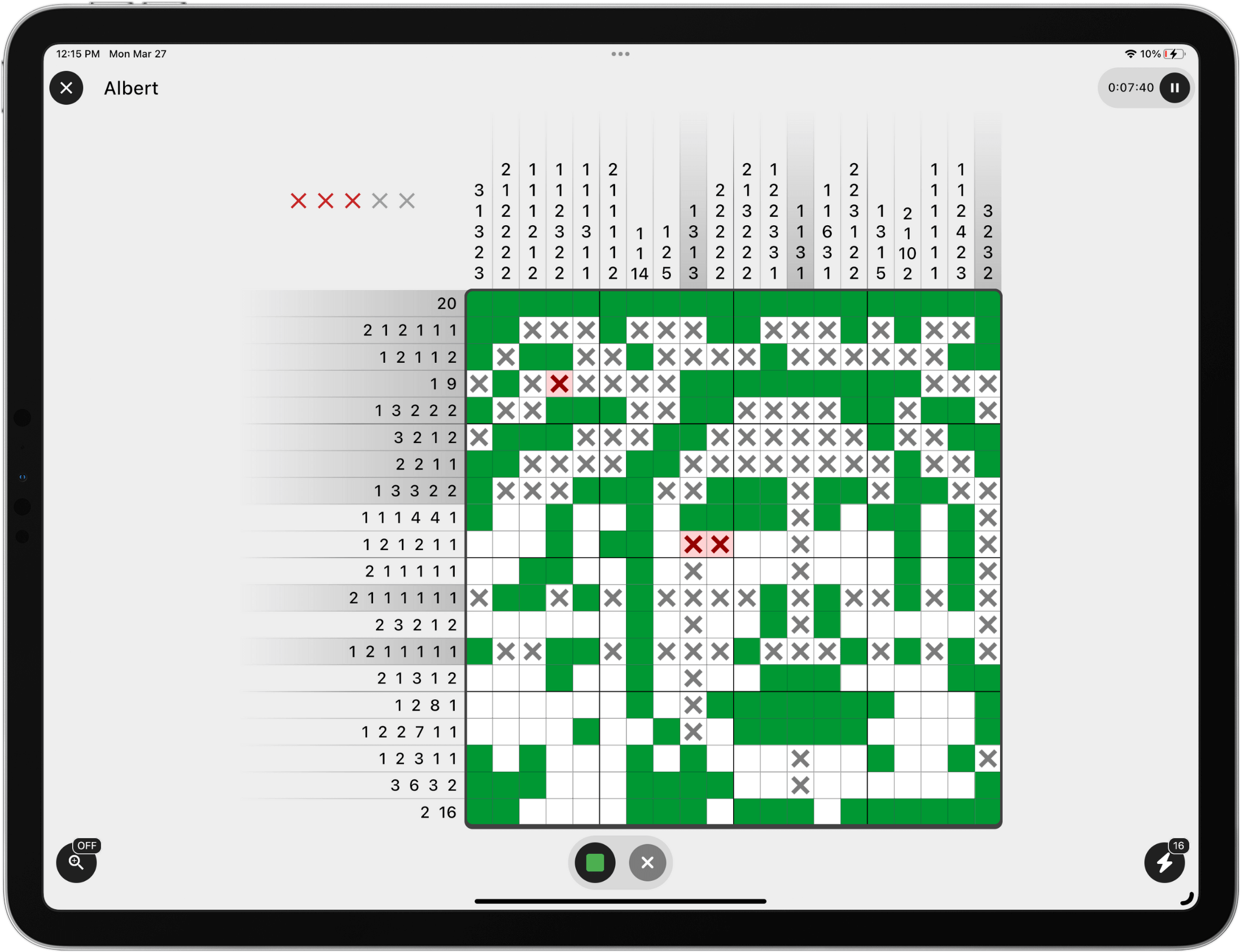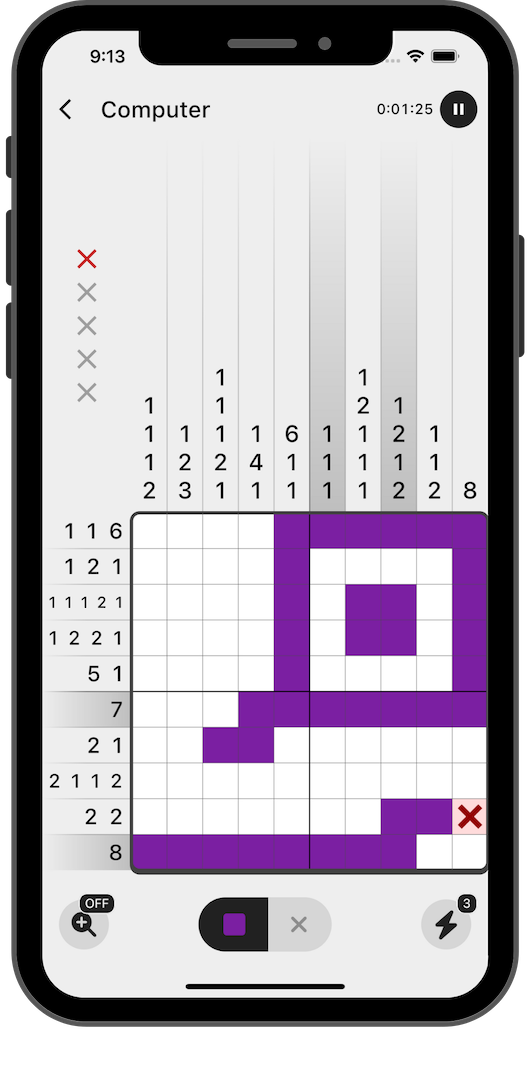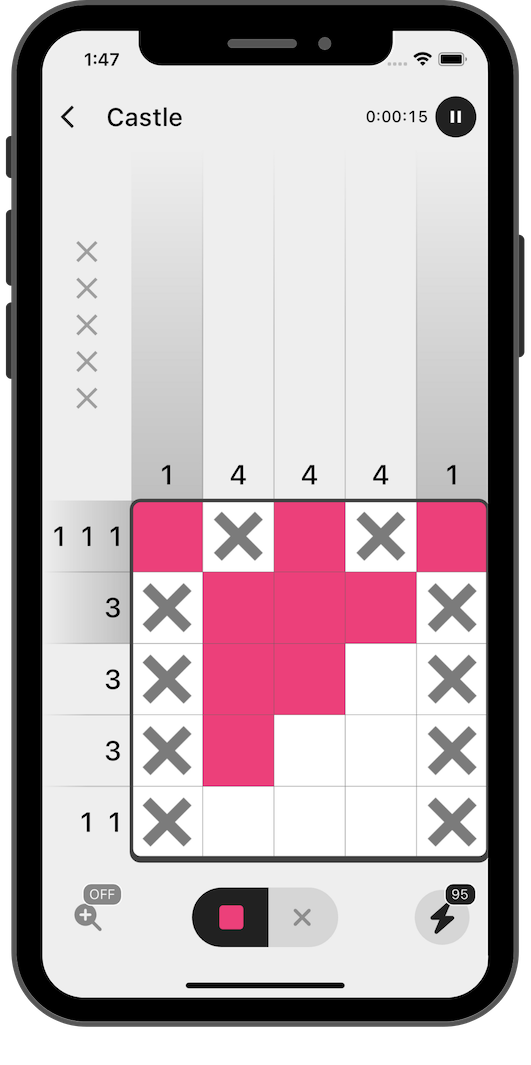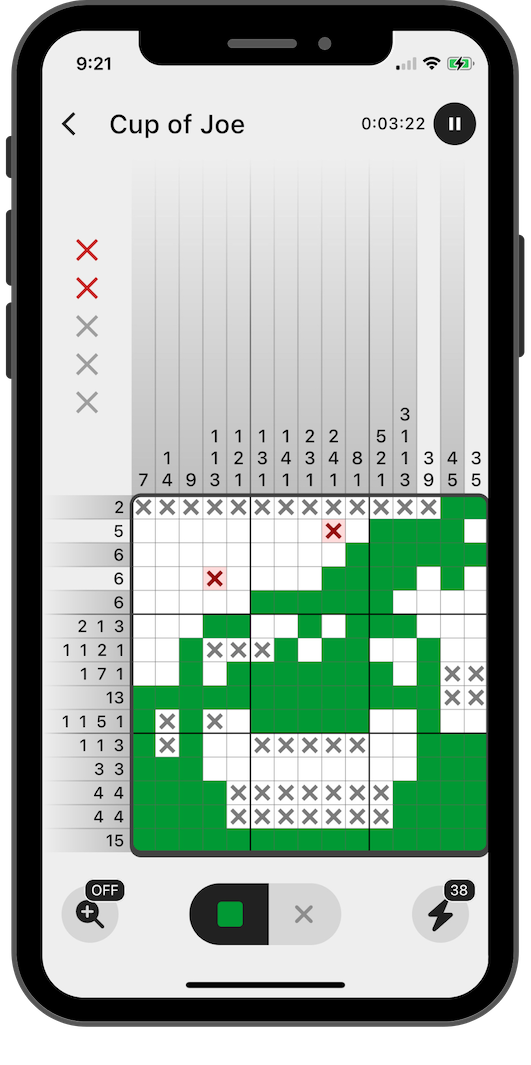 5,000+ puzzles and counting
Workout your logic and deduction skills
Use numeric clues to uncover a hidden picture. This style of picture puzzle is also known as nonograms, picross, or griddlers.
New puzzles every day
Daily and weekly puzzles will keep you coming back. Each puzzle creates a unique picture and is checked for solvability (no guessing needed).
From beginner to expert
Puzzle sizes range from small 5x5 to extra-large 25x25 nonogram puzzles, so there is something for everyone regardless of your skill level.
Great on any screen
Unique zoom feature make playing large puzzles on a small screen a breeze. Also great on tablets, taking full advantage of the screen size.
Know where you rank
Compare yourself to players worldwide with statistics for each puzzle. Not competitive? Then Relaxed Mode lets you play without worrying about time or errors.
Create your own puzzles
Make your own nonograms with the included puzzle creator. Share with your friends and possibly be featured as a daily or weekly puzzle.
Supported by the players, not advertisers
Unlike other mobile games, Pixelogic does not constantly interupt you with ads or ask you to compromise your privacy by tracking you across other companies' apps and websites. Pixelogic is supported by players directly through a low-cost subscription.
Want to try it before you download? Play the Daily 15x15 in your browser.